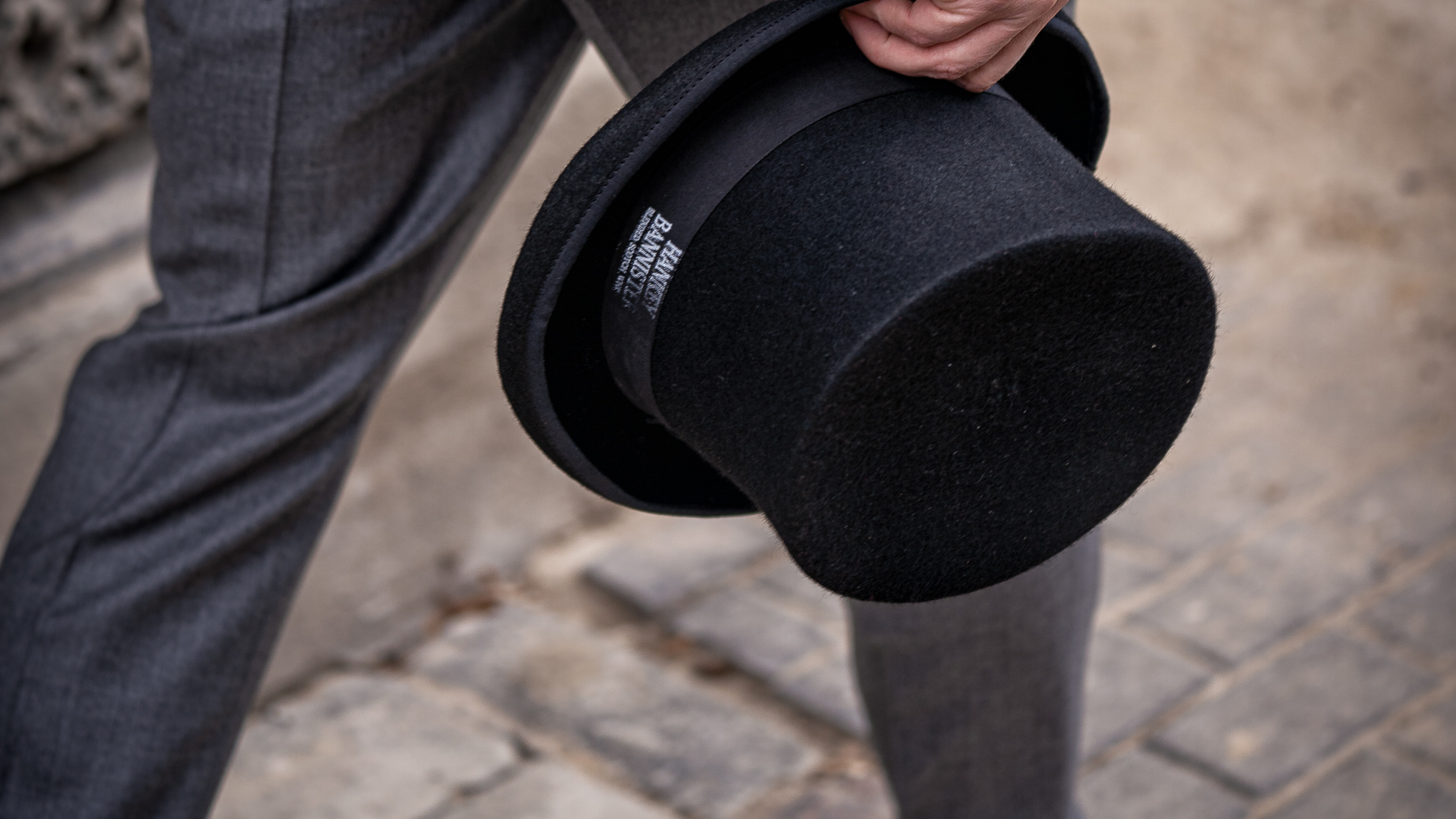 Creating Substance and style with Buczyński Tailors
At Hankey Bannister, the essence of style originates from our founders: Beaumont Hankey and Hugh Bannister. In the West End of London in 1757, they put their heads together and decided to combine their Essence of Style in pursuit of a common goal – the search for only the best wines and spirits that would satisfy the fast-developing tastes of Londoners. Beaumont Hankey was the epitome of sophistication. He had a magnetic personality which meant he was always the centre of attention, the life and soul of the party, and he charmed everyone around him. On the other hand, Hugh Bannister was a meticulous businessman who perfectly contrasted and complemented his business partner. He was a man of substance, known for understated elegance.
In December of 2020, we asked our fans in Poland what style meant to them for a chance to win a true 'Substance with Style' experience, including a voucher and a trip to the Buczyński Tailor in Warsaw involving a Hankey Bannister Tasting. We received many inspiring entries, but two stuck out to us, and Marcin and Karol were chosen by the committee as our winners. We had the opportunity to catch up with them at their visit to Buczyński:
Marcin
I had only tried Hankey Bannister a few times when I entered the competition, but I loved it from the first sip. I enjoy adding a little bit of water to my whisky, as I enjoy the additional flavours that it helps release.
When it comes to style inspiration, I have always admired the style of Emmanuel Macron, the French President. At Buczyński, I am looking for a unique suit – exquisite and fitted. I feel this style will be perfect for giving speeches at conferences or at important celebrations.
This experience has been exceptional. The process has involved selecting materials, accessories, and small details of the suit – it has made me feel extraordinary. There were some parts of the suit, which I was not sure about, but the Buczyński Staff were always on hand to answer my questions and give style advice and tips. As I was involved in the whole process, I know that the suit is made of the highest quality materials, and it is perfect. Thank you to both Hankey Bannister and Buczyński for the opportunity and the experience!
Karol
I am very new to my Whisky journey, but I have always enjoyed a drop of Hankey Bannister, and since winning the competition, I can undoubtedly say it is now one of my favourites. Similarly, to Marcin, I enjoy my whisky with a splash of water, and sometimes I add in some ice.
I went to Buczyński with an open mind, I gave the tailors an idea of what I would use the suit for and the styles and materials that I liked, and I trusted them to come up with something. The result is more than I could have ever expected. I feel great in it, and it is perfect for many different occasions. I was extremely well looked after during the visit, and I thoroughly enjoyed the Hankey Bannister tasting. I have always found the idea of visiting a tailors shop very overwhelming, but for my next suit, I will be visiting Buczyński. This experience will allow me to think fondly of Hankey Bannister for a very long time.
Discover Marcin and Karols visit to Buczyński here.
30. 3. 2021

14. 12. 2021