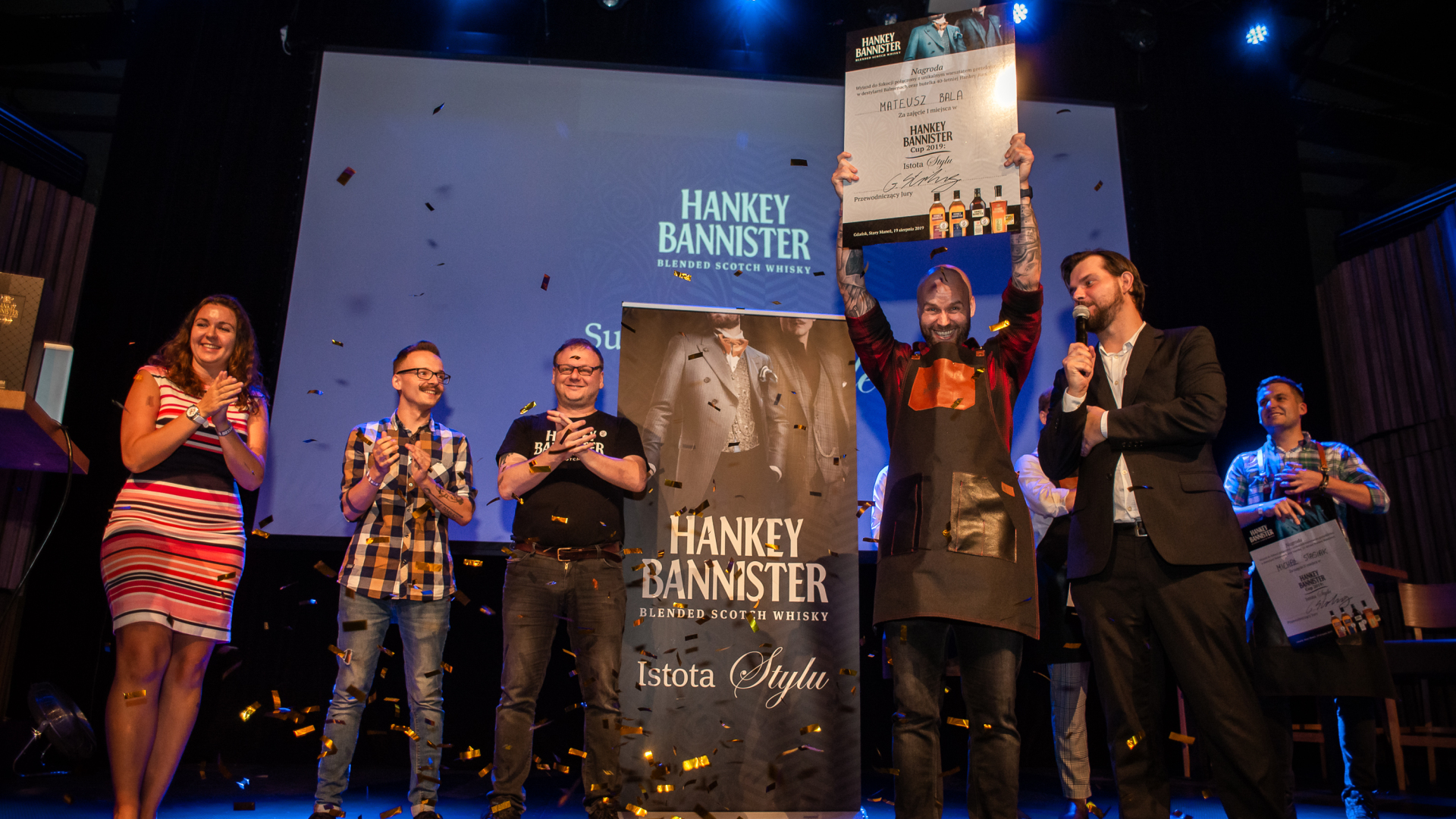 Hankey Bannister Cup 2019: Style Edition
Since the conception of the Hankey Bannister Cup in 2016, each year we have challenged bartenders across Poland to create a cocktail blended with the perfect balance of substance and style, just like our founders. And, 2019 was no different.
Hankey Bannister is the story of what can happen when two remarkable personalities come together with a shared idea and follow it through with conviction and passion. Hugh Bannister is the total perfectionist. The quieter, more sensible of the two partners, he is a resourceful man of business.
Beaumont Hankey takes pride in everything he does and does it in style. He is upper-class, slightly eccentric, and occasionally gets carried away by his enthusiasms. He is creative, curious, optimistic, and sociable - always up for a party or gathering. Together Hankey and Bannister are much more than the sum of their parts. Quite simply, they are the perfect blend of Substance and Style, which is why we asked bartenders to show us their style in the form of a cocktail!

After fierce competition, our finalist battled it out in a heated challenge at one of the biggest bartender shows in Poland, and it's with great pleasure where we'd like to introduce our winner, Mateusz Bala.

Mateusz first discovered Hankey Bannister in 2017. However, it wasn't until 2019 when he felt drawn to enter our "Style" edition. Inspired by our founders and the classic cocktail era, Mateusz felt compelled to craft his cocktail using Hankey Bannister Heritage Blend, a whisky reimagined from a 1920s bottling.

We know the reason you're here… you're wondering how you craft a competition-winning cocktail. Well luckily our winner is pleased to share his recipe for you to try crafting your own cocktails at home, and if you're really in the mood for shaking things up, we have a host of cocktail recipes that you can uncover.
Over to Mateusz...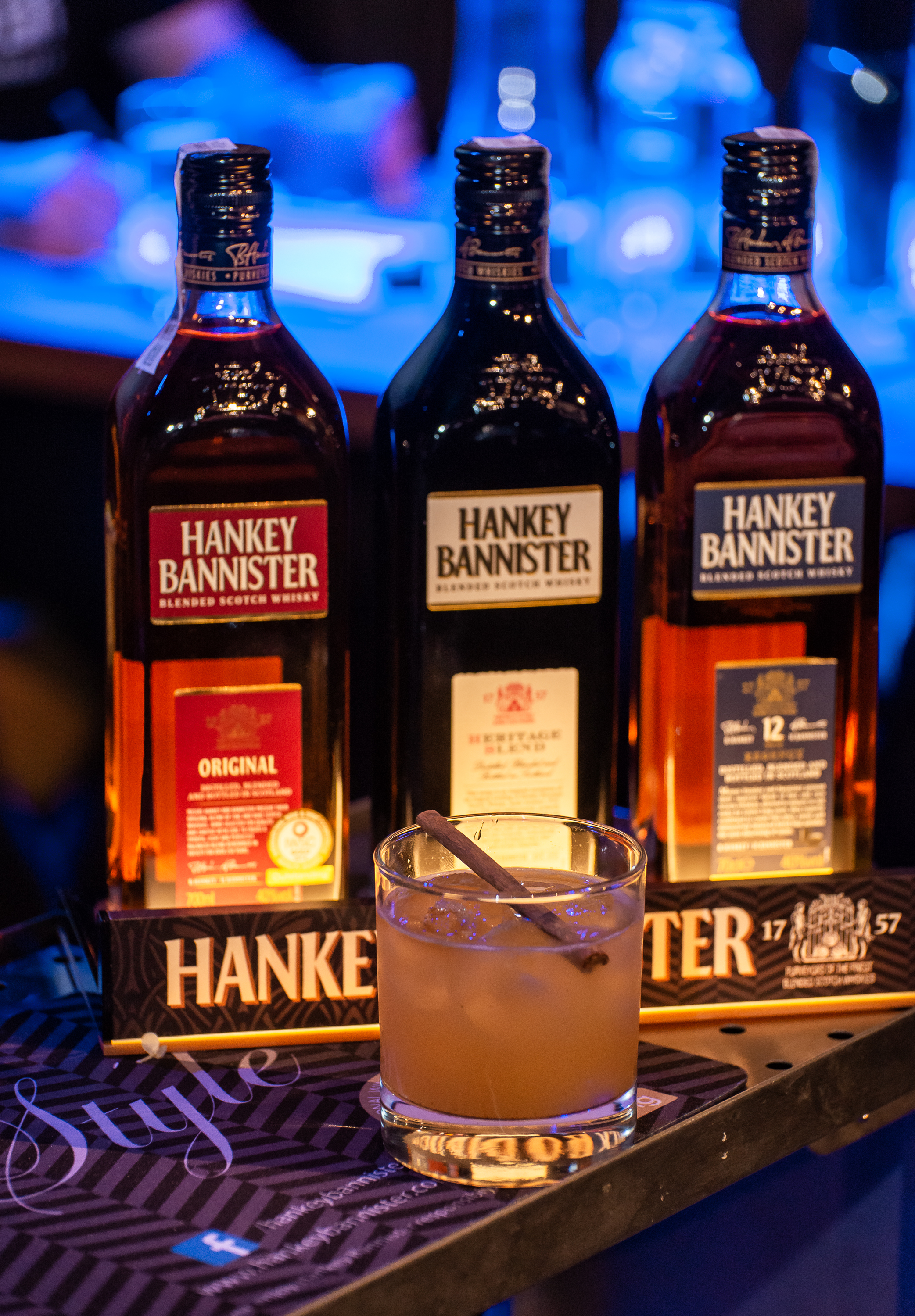 Ingredients
Hankey Bannister 40ml
Orange-almond syrup* 20ml
Lemon juice 30ml
Method
Add all ingredients to a cocktail shaker. Fill the shaker with ice cubes and shake well. Strain into an ice-filled rocks glass.
*Orange-almond syrup:
500ml of almond milk
500g of sugar
Ten drops of almond extract
Rind from 3 oranges (washed well)
Teaspoon of cinnamon
Add the almond milk, orange rinds, cinnamon and sugar and heat on low stirring constantly for about 3 minutes until the sugar dissolves, and it becomes syrupy. Remove orange rinds before using.
Garnish
Garnish with a cinnamon stick or a fresh orange peel. Remember to squeeze the peel over the glass, before garnishing.
Glass
Rocks
What's next for Mateusz? - "spreading a good word about this whisky".
Hankey Bannister Cup Winner 2019, Mateusz Bala
30. 1. 2020

8. 12. 2020