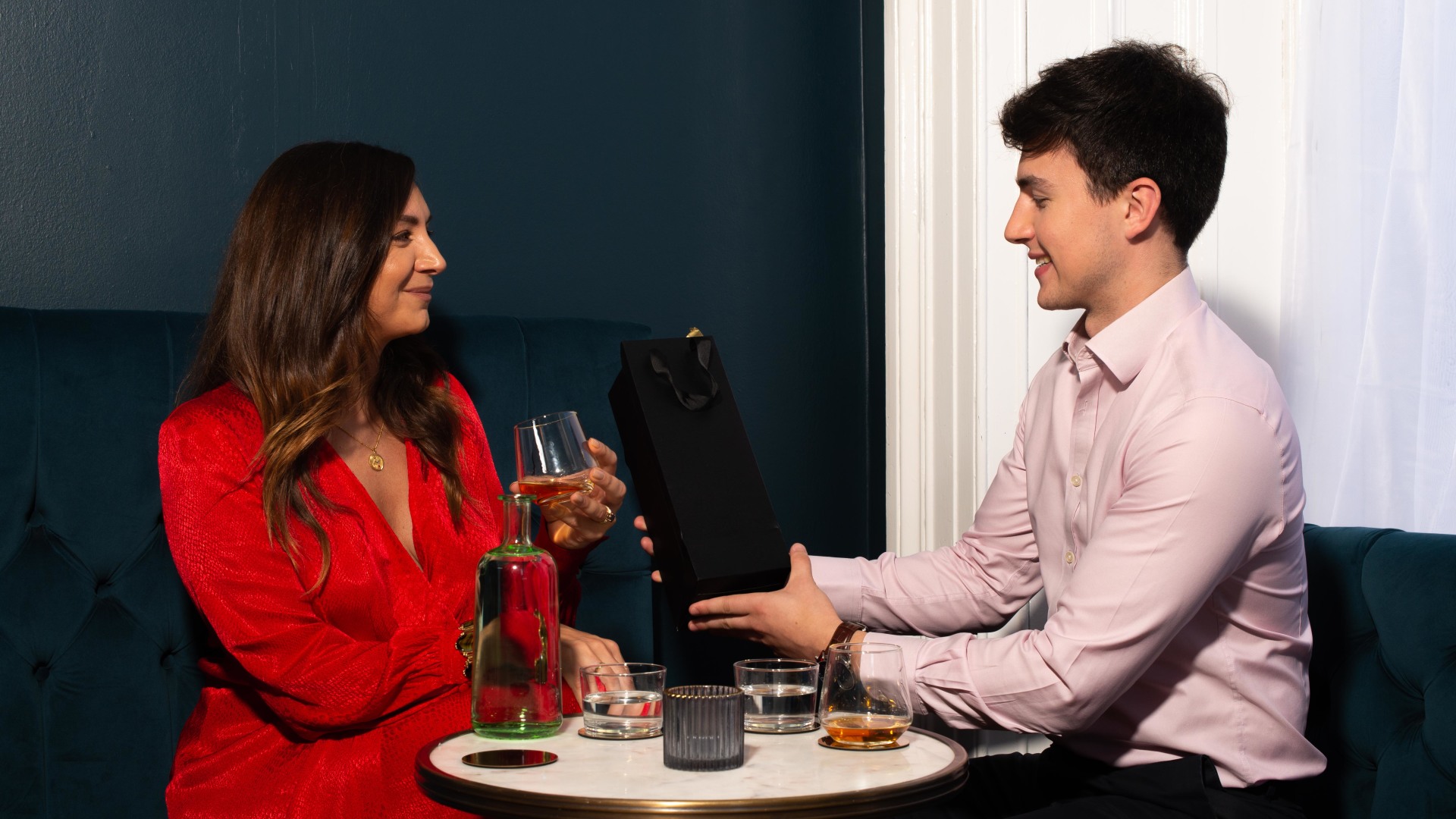 A Whisky Lover's Gift Guide by Hankey Bannister
We all have that one whisky connoisseur in our lives. Whether they kick off the friends and family gathering boasting about their newest discovery, or wax lyrical about the tasting notes on their favourite new release, one thing is certain: a whisky gift at Christmas is sure to go down a treat.
Do you stick to their tried and tested favourite, or gift them something unique? We understand that it's a hard choice, so we'd like to lend you some advice from our years of experience with this Whisky Lovers Gift Guide.
Hankey Bannister 12 Year Old Regency
Well, it would be rude to come to an occasion empty handed. We might be biased, but the easiest way to a whisky lover's heart is to give them a bottle of their favourite whisky, and we think we might know what that is.
Hankey Bannister 12 Year Old is our superior blend of fine and rare Scotch whiskies, allowed to mature in oak casks for twelve long years, then expertly combined to create this spicy, sweet and distinctively balanced blend that satisfies the most discerning of palates. It's a taste which is certain to make a grand entrance and leave a lasting impression, all in a single dram.
Hankey Bannister Heritage Blend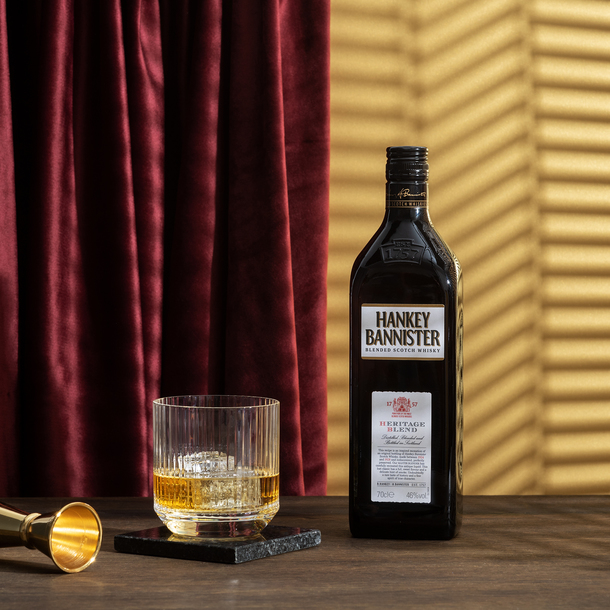 They say that style never goes out of fashion and that's certainly true of our Heritage Blend. This recipe is an inspired recreation of an original bottling of Hankey Bannister dating back to the 1920's that was rediscovered, perfectly preserved. Our Master Blender has carefully recreated this antique liquid for a new generation, providing a rare opportunity to sample a piece of Scotch heritage.
As the only peated Hankey Bannister blend, it's the perfect gift for the whisky lover who appreciates a piece of history as well as a bit of smoke to their dram. With notes of honey, butterscotch and a hint of smoke, it's a taste well appreciated by whisky fanatics, and we think it will check all the boxes as the perfect gift!
Whisky stones
We know that simplicity speaks with splendour, so for those who like the chill of a whisky on the rocks but would rather avoid diluting their favourite dram of Hankey Bannister, we've got the ideal gift. We think it's the perfect gift to settle any arguments between the firm believers that whisky should be served neat and those who prefer their dram with ice.
Engraved Hip flask
Whether your Whisky Lover enjoys a dram at the top of a mountain or a sip of their favourite whisky at a party, a hip flask is an essential item for explorers and party goers alike. A quality hip flask is a gift for life and an engraved hip flask will serve as a reminder of the thought you put into buying the gift. The only thing left to decide is whether to engrave their name on it or look for some quirky phrases that will light up the room. That's your call!
Whisky Decanter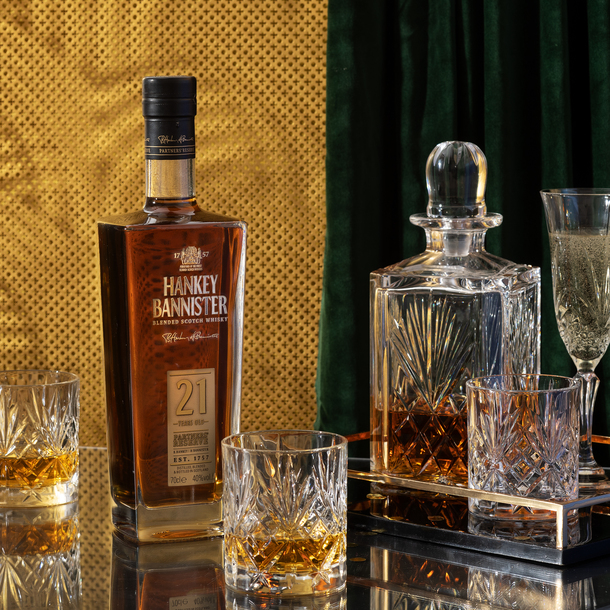 Appearance and style always go hand in hand, and no looks will be deceived when their whisky is presented in a spectacular whisky decanter. Not only will the glass reflect the clarity of the spirits decanted, but it will also fuse together any dinner party to a top-notch standard. A whisky decanter is certainly a gift that won't go unnoticed, especially when the whisky inside of it will be equally pleasing.
Cocktail Set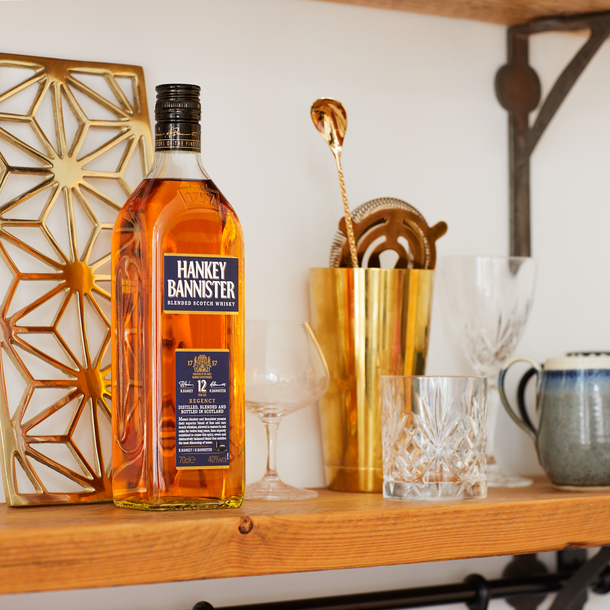 To finesse the perfect whisky cocktail, you will first need the correct tools in hand and let's face it, who couldn't use a good cocktail set for their home bar! We're confident that your loved one will appreciate this present every time they use it, and they might even treat you to a Hankey Bannister old-fashioned to show their appreciation!
Whisky Tasting Glass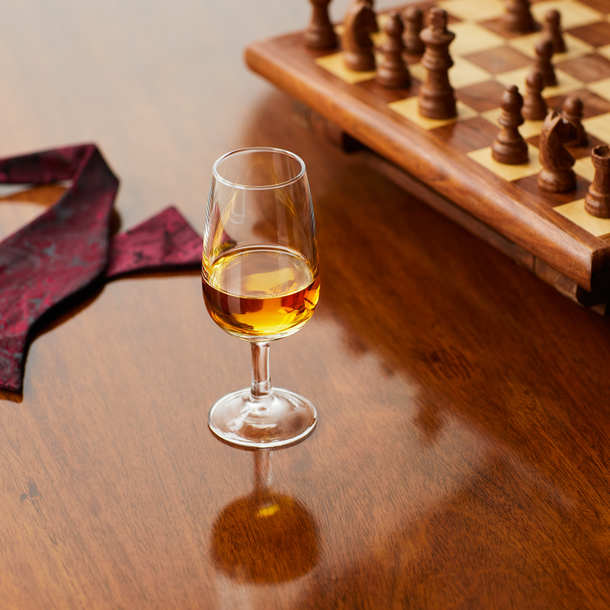 A true whisky connoisseur knows the importance of nosing as well as tasting their whisky, and when the right whisky (Hankey Bannister) has made it onto the table, you can appreciate it properly in a Whisky Tasting Glass. The shape of these glasses are designed to capture the congeners of whisky and guide them towards your nose. You can't go wrong with this gift, it's both a practical and elegant choice if you're still unsure on what to wrap up.
Whisky Dictionary
They might appear to be fluent in the language of whisky, but can they explain the terminology? Either way, it's never a bad idea to refresh one's memory; especially with the things they cherish the most. Cask strength, cooperage, and pot stills? You can quiz them later!
We do wonder how our founders, Beaumont Hankey and Hugh Bannister, would perform if they were challenged to a whisky quiz. We're pretty sure they'd finish top of the class.
14. 12. 2021

28. 3. 2023