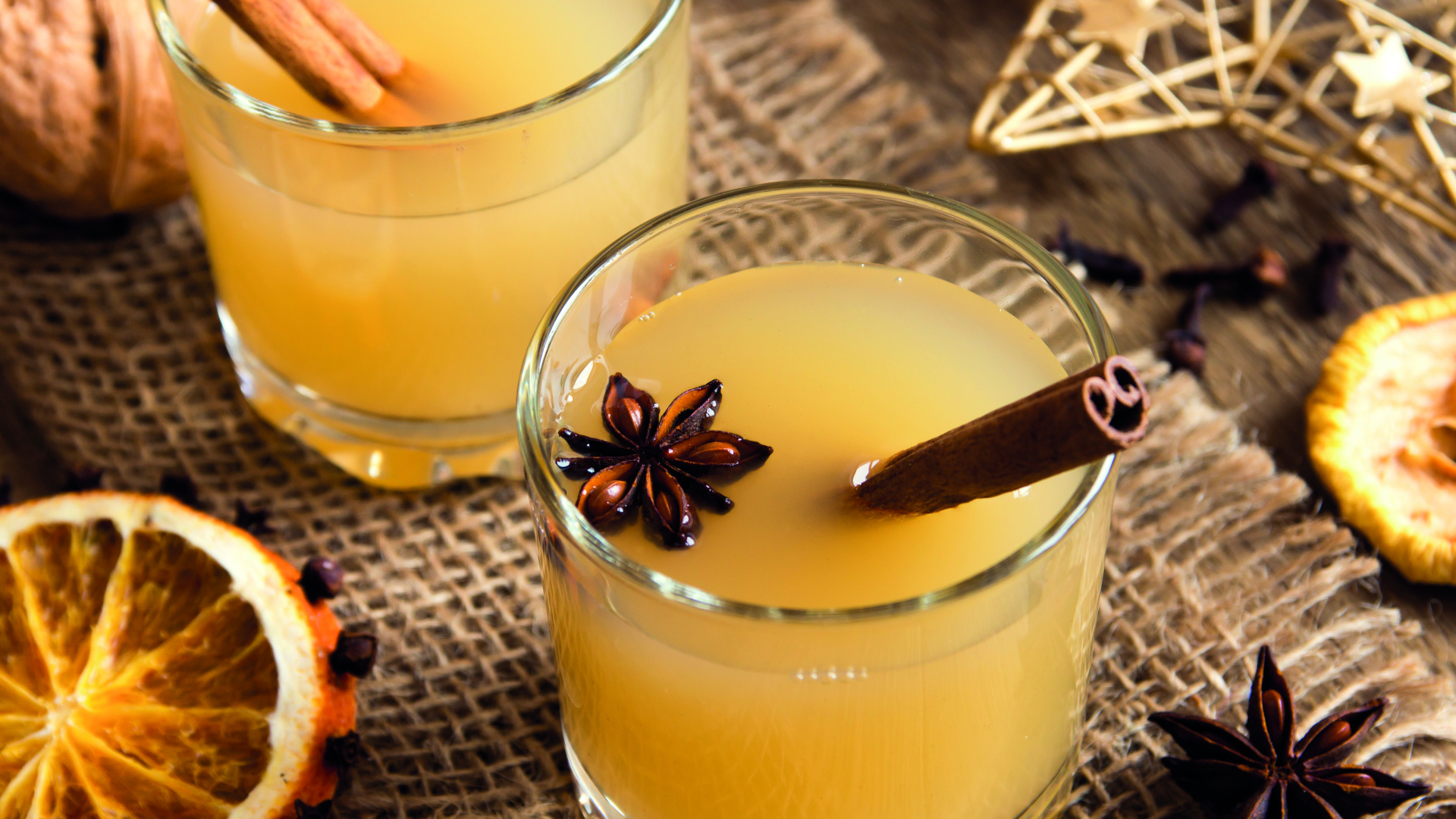 Cockle warmers for staying chilled…
We wouldn't say that we're absolute perfectionists when it comes to looking seasonally 'on point' (yes, we'll admit that we do take our winter style and choice of festive threads very seriously); but if there's an opportunity to look, eat and drink in a seasonally stylish manner, then bringing all of that together is pretty high on our winter wish list.
Yes, it's easy to do the same thing that everybody else does and follow the basic food and drink formula for a party, get together or cosy soirée for a select few (or a solitary uno) but we like to feel that we've put our heart, soul and unique stamp on things to throw get together that truly goes with a swing.
Drinking seasonally is in, in a big way. Think of these wonderful herbs, spices, handmade liqueurs and mixers that make a drink smell, taste and feel like it's just absolute perfection at that particular moment in time.
And just to dispel any myths there may be around this equation - Cocktails = Complicated – we're big on the easy, breezy coasting through life with minimal fuss and nonsense, so we'd only share our golden cocktail nuggets with you if it meant you could do the same.
Simple and classy. The perfect winter drinks recipes to surprise and delight…
Penicillin Cocktail Recipe
A smoky, spicy, seductive, slow sipper classic with a twist of the old fashioned and a modern stir if you will…
Where to consume:
Late-night jazz bar/hosting your own late-night 'speakeasy', with friends, at the bar in your favourite hipster joint or sipping at a table in one of the coolest clubs in town
Consume with whom:
Sophisticated company, of course
(Adapted from the original recipe by Sam Ross)
Ingredients
20 ml Hankey Bannister Original
20 ml fresh lemon juice
20 ml honey ginger syrup
10 ml Hankey Bannister Heritage Blend
For the honey ginger syrup:
45 ml honey
15 ml water
2 tablespoons of white sugar
1 large piece fresh ginger
Glassware: Rocks
Garnish: candied ginger
Method
To make the honey ginger syrup, stir the honey, sugar and water in a small bowl. Juice the ginger or grate it finely then put in a cheesecloth and squeeze to separate the juice. Add 45 ml of the juice to the honey water mix and stir until dissolved. You may need to heat the mixture ever so briefly to dissolve the sugar.
In a cocktail shaker, add all ingredients except Hankey Bannister Heritage Blend and shake with ice. Double strain into a chilled old fashioned glass with ice cubes. Using a bar spoon, gently float the whisky on top. Garnish with candied ginger.
Hankey Bannister Whisky Liqueur
A sweet, smooth seasonal treat – a merry, magical winter wonderland in a glass.
Where to consume:
Relaxing after dinner, the perfect neat treat and 'dessert in a glass'
Consume with whom:
Friends/family
Ingredients
1 1/2 cups of double cream
1 (14 ounce) can of sweetened condensed milk
2 cups Hankey Bannister Original
1 1/2 tablespoons of espresso coffee
2 tablespoons chocolate syrup
1 teaspoon vanilla extract
Method
Quite simply add all ingredients together and blend. Chill in the refrigerator. Enjoy served over ice.
Hankey Bannister Hot Toddy

A blend of sweet, spicy and sour – the ultimate cockle warmer, quack cure and ideal tipple for thawing out your January.
Where to consume:
In front of a movie/reading a book, in a bathrobe, sneezing (optional)
Consume with whom:
Nobody – this is your time, savour every minute and each sip
Ingredients:
35ml Hankey Bannister Original
1 tbsp Honey
100ml – 200ml of boiling water
Cloves
One lemon
Sugar Optional (but a lady we know once said "it helps the medicine go down…")
Cinnamon stick
Star Anise
Method
Cut the lemon in half then cut a 1/2 inch slice from one of the halves, put to one side.
Dust a plate with a thin coat of sugar, then rim the glass you intend to use with one of the halves of lemon to wet the rim with lemon juice. Then turn the glass upside down and place the rim into the sugar to dust the glass.
Pour the whisky into the glass, then add the honey.
Add the boiling water, a larger amount of water will dilute the taste so we recommend 150ml, so the glass is only 3/4's full, but how much you wish to add is up to you.
Add a few cloves, then squeeze the juice from one half of the lemon into the glass and stir.
Optional – add a stick of cinnamon or some star anise for an extra hit of flavour.
Cut the lemon slice in half, adding one to the glass and using the other to garnish. Alternatively, 'pin' several of the cloves to one of the half slices and add the slice at step 5.
Have you tried your hand at creating these Hankey Bannister Cocktails? Then why not get social with us #SubstancewithStyle -

Facebook
Twitter
Instagram
5. 12. 2017

5. 1. 2018