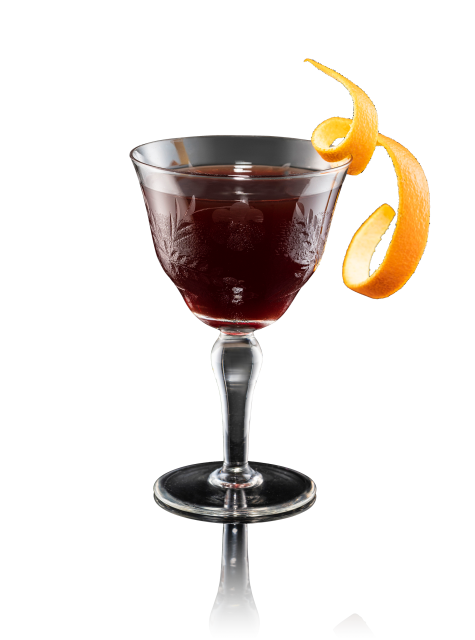 A twist on the classic Hanky Panky cocktail recipe originally created by Ada Coleman, head bartender at the Savoy Hotel (early 1900s).
In true Hankey Bannister fashion, we're substituting gin for scotch whisky. We suggest using our award-winning Hankey Bannister Heritage Blend for a sweet base with a hint of smoke.
Next, mix in an equal measure of bitter-sweet Martini Rosso, a light-bodied Vermouth which will add an additional layer of depth and complexity to the flavour.
Finally, add 2 generous dashes of intense Fernet Branca for an uplifting, spicy finish.
Service in a stylish coupette and garnish with a vibrant orange twist.
Recipe
Ingredients
50ml Hankey Bannister Heritage Blend
50ml Martini Rosso
2 x dash Fernet Branca
Method
Stir in a mixing glass and serve into a 5½ oz coupette
Garnish
Orange Twist
Glass
Coupe
Back to Cocktails