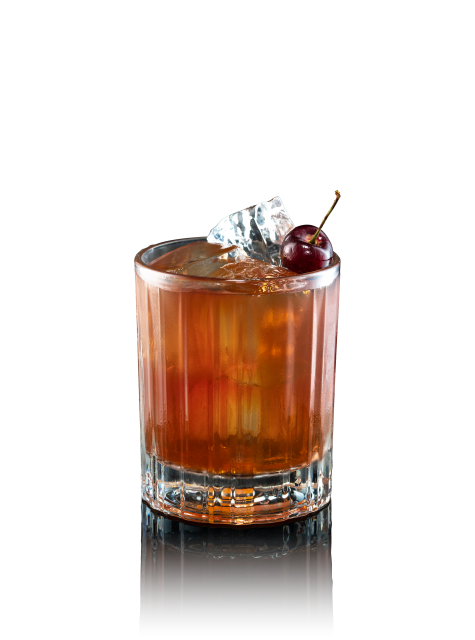 Definitely a more classic and refined drink; the Teatime Bannister is a variation of the Manhattan cocktail – with scotch whisky, as opposed to the traditional bourbon.
With a range of sophisticated flavour notes, this one is a proper gentleman's cocktail recipe.
For best results, we recommend using our multi-award-winning Hankey Bannister Heritage Blend as your base.
Next, stir in black tea infused Cocchi Torino for citrusy bitterness; Cross Brew Coffee Liqueur to add a burst of coffee; white cacao for a hint of milky vanilla; and then finish off with Angostura bitters to add spice.
Serve in a crystal double rocks glass over a decent-sized chunk of ice and garnish with rich dark cherry.
Recipe
Ingredients
40ml Hankey Bannister Heritage Blend
20ml black tea infused Cocchi Torino
5ml Cross Brew Coffee Liqueur
5ml white cacao
2 x dash Angostura bitters
Method
Stir the ingredients and serve in a chunky crystal rocks glass over a large block of ice.
Garnish
Fresh dark cherry
Glass
Double Rocks
Back to Cocktails