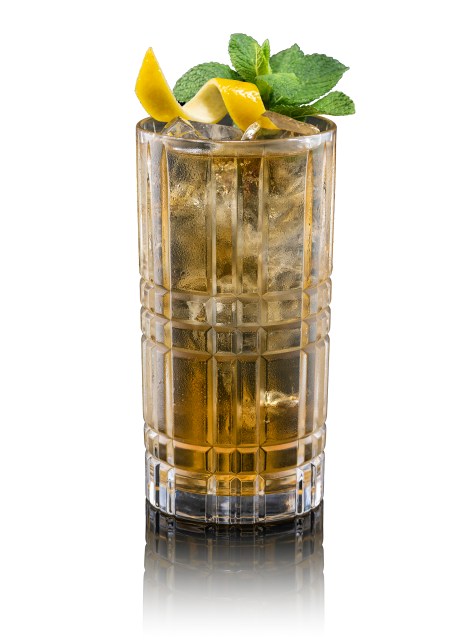 Our award-winning Hankey Bannister 12 Year Old Scotch forms the base of this modern, elegant and classic whisky highball cocktail.
The sweet and smokey flavours combine perfectly with the zingy citrus notes of Oloroso Sherry and the spicy, cardamom notes of Escubac.
It's infused with subtle, yet fragrant Tonka Bitters, mixed with a generous splash of soda water, and topped off with a sprig of fresh mint to form a truly refreshing, tantalisingly palatable whisky cocktail recipe with just the right amount of spice.
We recommend serving over a chunk of ice in a classic 11oz Highball glass.
Recipe
Ingredients
30ml Hankey Bannister 12 Years Old
20ml Leith Oloroso Sherry
20ml Escubac
2 x drops of Tonka Bitters
Soda Water
Method
Build in a highball glass over a chunk of ice.
Garnish
Mint sprig
Glass
11oz Highball
Back to Cocktails