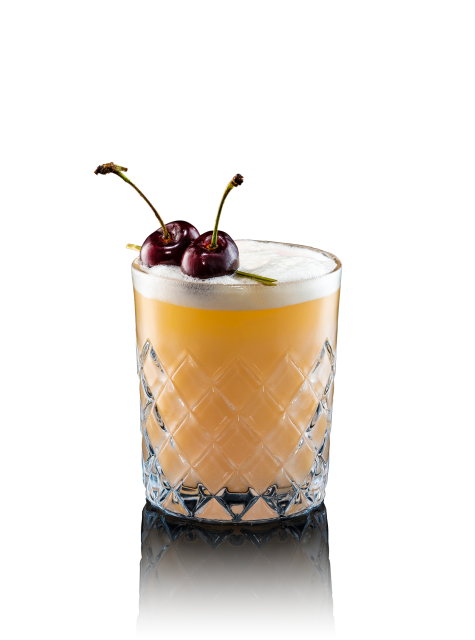 Just like our refined co-founder Hugh Bannister, this whisky sour cocktail recipe is a true classic that wouldn't be out of place in any high-end establishment.
Start by pouring out 50ml of our award-winning Hankey Bannister Regency 12 year old for a medium-bodied, well-balanced taste as your base.
From here, add a hearty 25ml of sweet, yet sour, lemon juice; 20ml of Gomme syrup to create a lush, silky texture; and 3 dashes of Angostura bitters for a spicy, cinnamon kick.
Add 1 egg white to bring everything together and shake first without ice then add ice and shake again.
Pour into your favourite double rocks glass and finish with cherry and a lemon twist.
Recipe
Ingredients
50ml Hankey Banister 12 Years Old
25ml lemon juice
20ml 1:1 Gomme syrup
3 x dash Angostura bitters
Egg white
Method
Add all ingredients to a cocktail shaker, shake without ice then add ice and shake again.
Garnish
Cherry and a lemon twist
Glass
Double Rocks Glass
Back to Cocktails