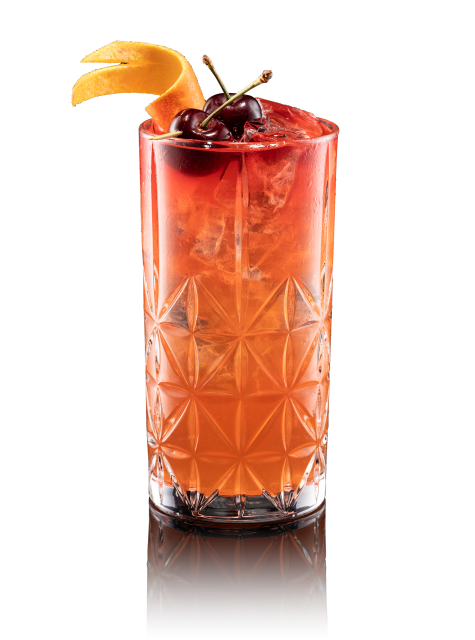 This drink is a collision of two classic cocktail recipes with scotch whisky; a Rob Roy and a Whisky Buck.
It is taken from an idea hatched at the stylish Amsterdam bar "Hiding in Plain Sight"; voted Best Cocktail Bar in the Netherlands.
Add 50ml of the multi-award-winning Hankey Bannister Original to your shaker for a sweet, lightly-spiced, yet, smooth taste.
Next, add 25ml of bitter-sweet Martini Rosso to add complexity, citrusy lemon juice to add sharpness, and Gomme syrup to add silkiness to the texture.
Finally, add 4 dashes of sweet Peychaud's bitters and shake well.
Pour into an 11oz highball glass, top with ginger ale and finish with a skewer of orange zest and cherry.
Recipe
Ingredients
50ml Hankey Bannister Original
25ml Martini Rosso
25ml lemon juice
20ml 1:1 Gomme
4 x dash Peychauds bitters
Top ginger ale
Method
Shake all the ingredients except the ginger ale, serve and top with ginger ale.
Garnish
Orange zest and cherry on a skewer
Glass
11oz Highball
Back to Cocktails