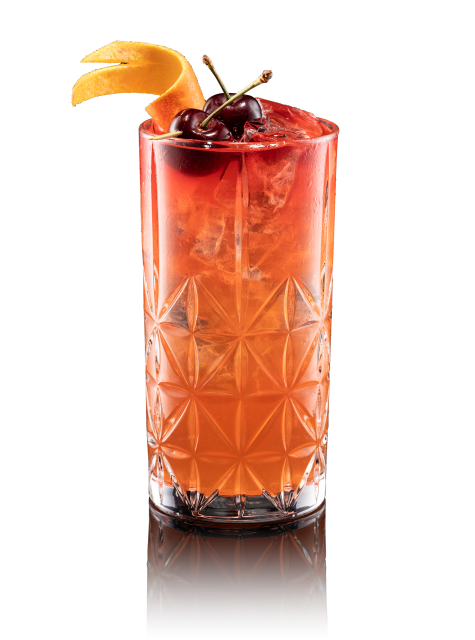 This drink is a collision of two whisky classics; a Rob Roy and a Whisky Buck. It is taken from an idea hatched at the Amsterdam bar "Hiding in Plain Sight".
Recipe
Ingredients
50ml Hankey Bannister Original
25ml Martini Rosso
25ml lemon juice
20ml 1:1 Gomme
4 x dash Peychauds bitters
Top ginger ale
Method
Shake all the ingredients except the ginger ale, serve and top with ginger ale.
Garnish
Orange zest and cherry on a skewer
Glass
11oz Highball
Back to Cocktails