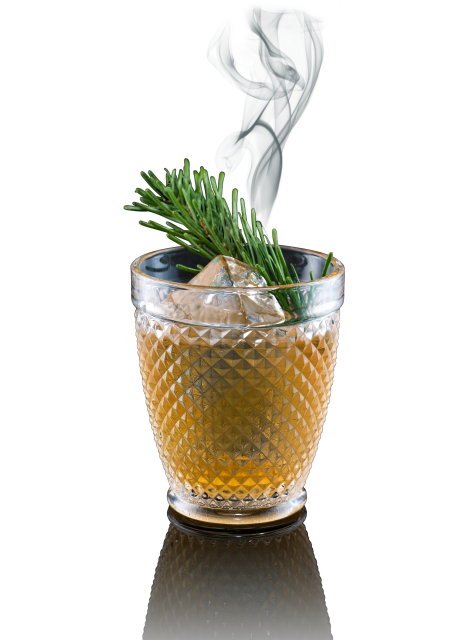 Much in the manner of our trendsetting co-founder Beaumont Hankey, this modern old fashioned cocktail with a twist variation eschews convention for something a little more adventurous.
For best results, we recommend choosing our award-winning, perfectly balanced Hankey Bannister Regency 12 years old as your base.
From here, add 10ml of sweet, yet subtle, pine syrup and stir in a splash of Strawberry Eau de Vie to provide a sweet, but not overwhelming, strawberry edge to the mix.
Pour over a large chunk of ice in a rocks glass and top with a sprig of pine needles for a truly stylish, Beaumont-esque finish.
Recipe
Ingredients
50ml Hankey 12 Years Old
10ml Pine syrup
Strawberry Eue De Vie Essence
Method
Stir and pour over a large block of ice.
Garnish
Sprig of pine needles
Glass
Rocks Glass
Back to Cocktails