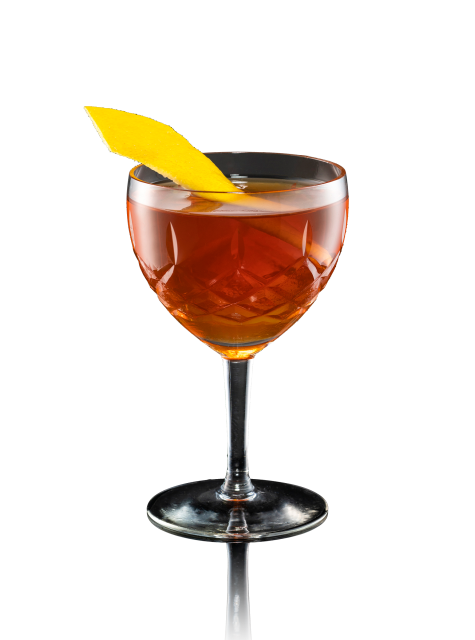 Inspired by the popular Manhattan cocktail, our scotch-based Bobby Burns cocktail recipe is equally, if not more, pleasing to the palate.
A modern twist on the original, we've recommended the multi-award-winning Hankey Bannister Heritage Blend for the scotch whisky element.
This is then balanced with equal parts light-bodied, bitter Martini Rosso to complement the full-bodied, sweet-tasting notes of the Heritage Blend.
True to the original Bobby Burns recipe, we're adding a generous splash of zesty Benedictine and then finishing with 2 dashes of fragrant Angostura bitters to add a hint of spice.
Stir in a mixing glass and then serve with a lemon twist in a stylish 5 1/2 oz coupette.
Recipe
Ingredients
50ml Hankey Bannister Heritage Blend
50ml Martini Rosso
10ml Benedictine
2 x dash Angostura bitters
Method
Stir in a mixing glass and serve
Garnish
Lemon Twist
Glass
5 1/2 oz Coupette
Back to Cocktails